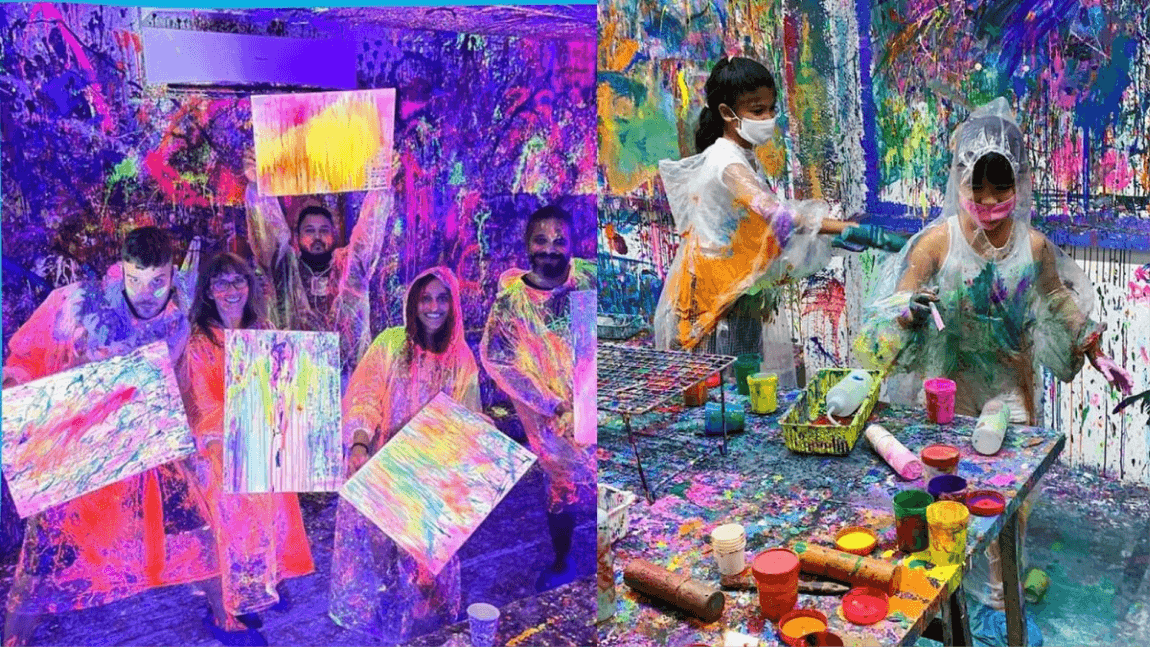 Why opening your Wild Paint House franchise is a smart business decision.
Wild Paint House is a rare place where the entire family can enjoy, regardless of age or artistic skills.
Everyday, in our art studios, we see kids, seniors, families, dates, groups of friends, corporate team bondings, art fans, girls' nights out, and many others. Because anyone can create beautiful masterpieces without prior artistic skills, and while having a fun and memorable time, we appeal to a wide audience. Many come back more than once to try and retry our 6 art experiences.
Our unique experiences include splatter painting, spin art, pendulum art, UV paint parties, acrylic pour and graffiti jam.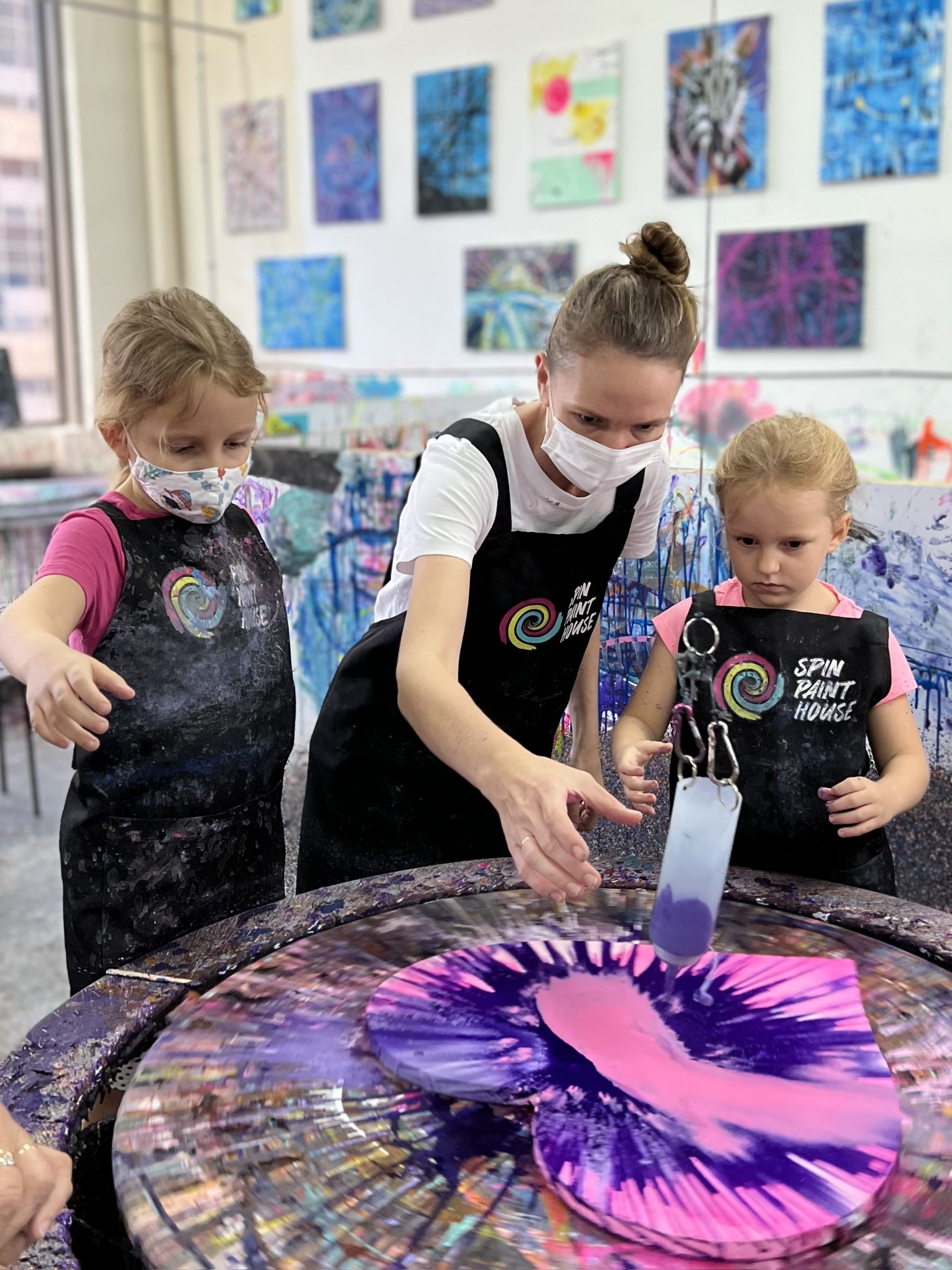 A proven system for success.
We have spent years designing, improving and perfecting our products, services and business strategies.
Our first studio, Splat Paint House, opened in 2018, in Singapore. It is one of the most successful art jamming spaces in Singapore and we have entertained tens of thousands of happy customers since launch.
We launched our second Singapore studio, Spin Paint House, in August 2021, during the heart of the pandemic. It was an instant hit and a wide range of customers have discovered spin art with us since we launched this unique concept.
Wild Paint House Dubai is a bigger, wilder and more amazing concept. It opened in Dubai in October 2022. It features six unique art jamming concepts, including four very different types of spin art machines which we carefully designed and manufactured.
We will not only provide you with great products and services for customers, you will also get a system for business operations that lets you schedule bookings, monitor costs and profits, hire and train good staff, manage inventories, market successfully and affordably, and manage your time efficiently so you can succeed sooner.
We know that you want a business, not a job! That is why our systems are vital. We will help you to launch your business, grow it, and be rewarded by your new Wild Paint House franchise.
Use the form below to tell us a few things about yourself