Professional artists may work alone, deep in their zone, but Wild Paint House is a place for fun art-jamming, as much a social experience as it is a place to create your next masterpiece.
Break away from your usual haunt and give art jamming at Wild Paint House a go.
Couples and Dates
Nothing screams 'second date' like a unique, fun-filled first date at Wild Paint House. Admire each other's hidden artistic ability or break the ice over your lack of. It's a judgment-free zone, where the point is to have fun! Throw paint at your canvas, leave the mark on the walls, even fling some at each other.
In a relationship and running out of date ideas? Indulge your art-loving partner with an activity he or she will appreciate, and create shared memories, or literally a shared masterpiece. There's nothing more intimate than creating something yourself together. One of our favorite moments at Splat Paint House in Singapore was hosting a surprise proposal... followed quite shortly by another!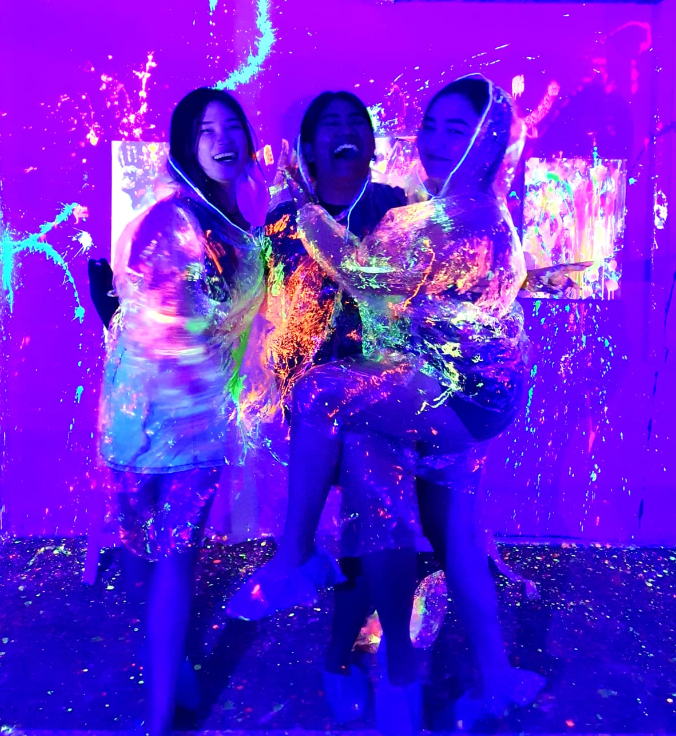 Friends & Family

The activities at Wild Paint House are designed for people of all backgrounds (yes we mean it) and ages in mind. Grab your crew and spend a few hours dancing and laughing as you splatter, spin, or UV paint, and make immediate plans for the next session to try something else. You might know which of your friends is the 'artistic' one in the group, but unearth the hidden artist in your midst who probably did not know it about him/herself.
Kids are not left out at Wild Paint House either. We have children-sized gear and machines for every age. Bring the grandparents for some multi-generational fun, it's an experience your family will remember fondly for life, and with some new paintings to remind you of it at home. Or it might even become a regular outing you can all look forward to!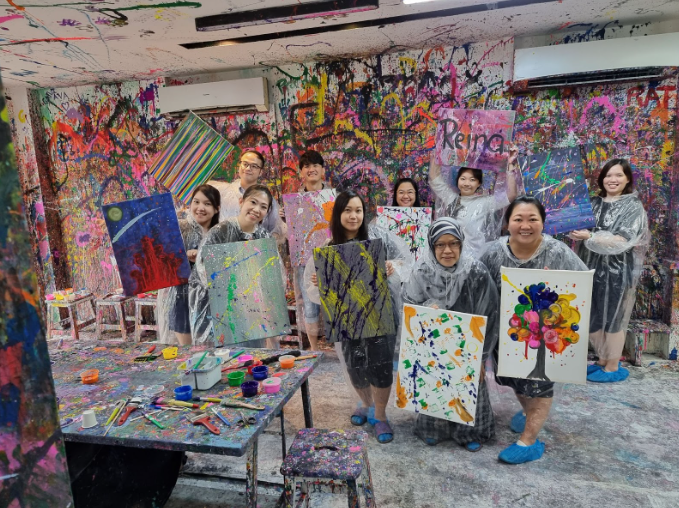 You can even privatize our entire space to celebrate special events like birthdays or hens dos - children will be right in their element, while there's nothing more joyful for an adult than feeling like a kid again.